Drew's SCHOOL BUS
LICENSE PLATE COLLECTION
Have one not pictured you'd like to sell? Email me! - Drewski - Drew@PL8S.com
Please note: Many states and provinces don't have an actual "School Bus" issue, or a plate with the words SCHOOL BUS or even SB - some use an Exempt issue, City plate, or even a non-descript code. If you know of an issue like this that you think I might need, drop me a line!
Need

DISTRICT OF COLUMBIA

Could be standard BUS plate

Need

HAWAII

Unknown - could be passenger

Need

KANSAS

"SCHOOL DISTRICT"

Need

KENTUCKY

OFFICIAL with crest

Need

MAINE

"BUS"

Need

MANITOBA

Unknown, could be passenger

Need

NUNAVUT

"S" series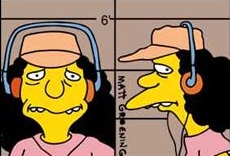 Otto Man!