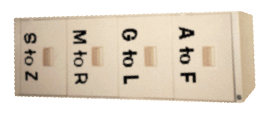 The License Plate Collectors Directory (http://www.pl8s.com/dir.htm) is now off-line.
The page was high-maintenance, and personal feedback and updates were few and far-between, making the listings very inaccurate.
If I can work up a better system in time for the new PL8S.COM site in late '03, it will be included.
Thanks all!
Drewski the Editor